The Israeli Consulate is located at 2 Bloor St E #400, Toronto, ON M4W 1A8. This is in the Hudson's Bay Complex, which is now empty and waiting for a new anchor tenant. I would avoid driving down there, considering the traffic condition and poor parking opportunities. The consulate is located right at the intersection of Yonge and Bloor, with the Bloor Street Subway station providing easy access throughout the year.
To help you plan your trip, please click on the corresponding link closest to your location of departure. It will bring up public transit directions to the consulate.
From:
The consulate is subservient to the embassy, which is located at 50 R. O'Connor St, Ottawa, ON K1P 6L2. In order to access the Google Maps listing for the embassy, please click here. Chances are that you will not have to go to the embassy, with the consulate offering most services in Toronto. 
Please note that you do not require a travel visa to visit Israel, provided that your trip lasts less than 90 days. You will need a valid passport that expires in over six months.
If you are looking to make Aliyah to Israel, this will not be your first point of contact. Alternatively, book an appointment with Veronica Atanelli (Head of Aliyah Services) Tel. (416) 633.4766 aliyahto@jafi.org. Please be advised that their office (Jewish Agency for Israel) is located in the Lipa Green Building, right beside the BJCC (Bathurst just north of Sheppard). All of these properties are heavily protected, reinforced by both uniformed and plainclothed security details. 
Our passport never for Israel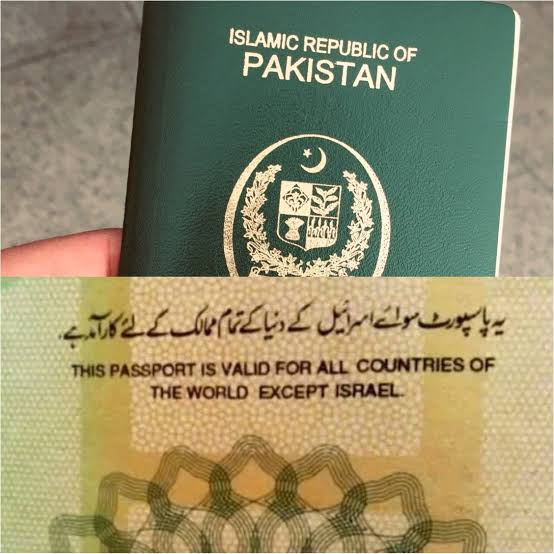 Originally tweeted by farooq Aadil (@farooqAadil2) on December 31, 2022. Proof of why the Jewish State needs to exist.
Without going too much into detail, Aliyah is the act of immigrating to Israel, the national and spiritual homeland of the Jewish people. Codified in law, it gives every Jew (and their children and grandchildren) the right to obtain citizenship in Israel. This is due to Hitler's (spit) decision to expand the definition of "who is a Jew", ensuring that everyone vulnerable (and qualified) has a refuge in the Promised Land. In order to satisfy the legal requirements, one must prove genealogy, clear evidence that your family is Jewish. The easiest way to is get a letter from your Rabbi, someone with access to records and so forth. If you are looking for guidance on the topic, feel free to reach out to me and I can give you some suggestions. 
Consular Services
Do not go here without an appointment.
If you are an Israeli citizen, the consulate can offer you a variety of forms that can aid in your life here (in Canada). Examples include (but are not limited to): police clearance checks, population registry, notary services, Israeli legal guidance and more. While they will not be able to solve every problem, they can guide you towards a resolution. Furthermore, you can register your children born abroad, allowing them to obtain citizenship and a passport. In other words, this is the place to "put your Israeli life in order" while you are in Israel. Do not be surprised if they suggest that you move back, with the country becoming stronger with every soul. 
As you all know, military service is compulsory for everyone upon turning 18. If you are currently an Israeli citizen-and are living abroad-make sure to make contact way ahead of time. The consulate will have the best information available, giving you (and your family) a list of your choices. While some youngsters have no interest in exploring Israel, some flock to the amazing universities, beaches and social institutions.
If you are looking for Hebrew attorneys, notaries or translators, please see the list below. It is broken down geographically at the end of this article.
There is no question that Israel is the most hated country in the world. This is not due to what Israel does but what Israel is. Unique in the world, Israel is the permanent homeland of the Jewish People, giving us a refuge in a sea of hostility. This hate is not rational and that is why everyone takes it seriously. Please click here to learn about the safety precautions prior to arriving onsite. The screening will be comprehensive, not unlike boarding a plane or visiting a politician. Be kind and considerate to everyone working there.
AM Yisroel Chai
עם ישראל חי
Toronto
Translators:
Rachel Stockhammer: (647) 496-0284 Fax: (416) 638-9588
Rachel Ovadia: (416) 707-8811
Dvir Hadary (647) 864-2292
​Attorneys:
Matthew Moyal (416) 733-0330
Charles B. Wagner (416) 366-6743
Gordon Wiseman (416) 964-2285
Itamar Cohen (905) 709-3896
David Fogel (416) 221-9343 x 244
Alex Fridman (416) 665-9090 / (647) 261-9080
Avi J. Charney (647) 550 2918
Dvir Hadary (647) 864-2292
Katerina Miller (416) 277-0366 / (905) 370-0484
Vancouver
Attorneys:
Adam Brosgall (604) 685 2326
Calgary
Attorneys:
Joshua Switzer (403) 262 3000 / (403) 260 1580
Winnipeg
Attorneys:
Nata Spigelman: nata.notary@mymts.net​